Early Suffragist meetings at Newport
​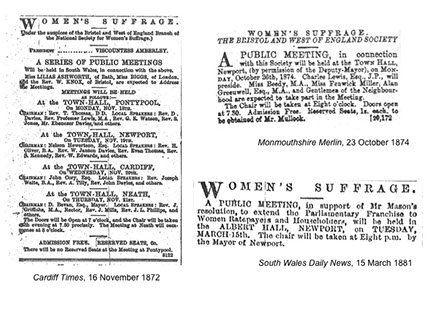 The first Newport meeting was held November 1872. Two women sent by the Bristol and West of England Society took part, but the press notice shows a male dominated platform.
In 1874 Charles Lewis - a Newport friend of John Frost – presided at a meeting in Newport Town Hall. Miss Beedy and Miss Fenwick Miller topped the bill.
The Suffragettes
(Women's Social and Political Union)
​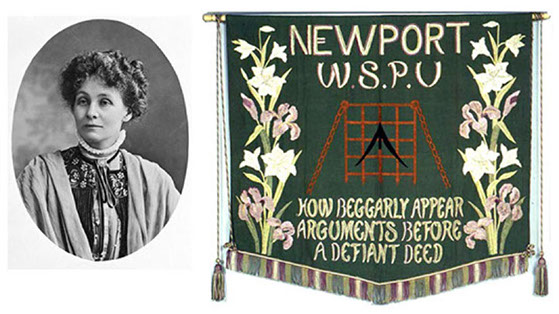 The inaugural meeting of the WSPU took place October 1903 at the Manchester home of Emily Pankhurst, widow of a radical barrister, who when alive had fully supported her Suffragist endeavours. Their political aim − 'to secure for women the parliamentary vote as it is or may be granted to men' - was no different from previous women's suffrage organisations. The difference was tactics. The WSPU adopted campaigns of 'Defiant Deeds' – Direct Action by women.


​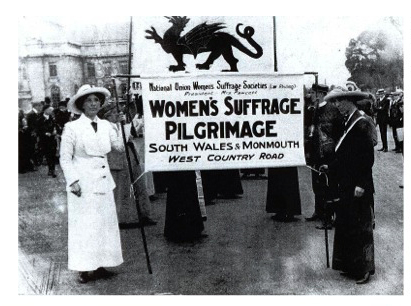 The leading Newport Suffragette, living at Llanwern House, was Margaret Mackworth (née Thomas) daughter of Lord Rhondda. Margaret Mackworth was involved in WSPU agitation (1908-14) across the UK. At St. Andrews she jumped on to Prime Minister Asquith's car and at the Handpost, Newport attempted to destroy a post-box with a chemical bomb. Imprisoned at Usk gaol, she was released after going on hunger strike. At the outbreak of war in 1914, Mrs. Pankhurst called off the militant action.


Lady Rhondda's Six Point Charter
​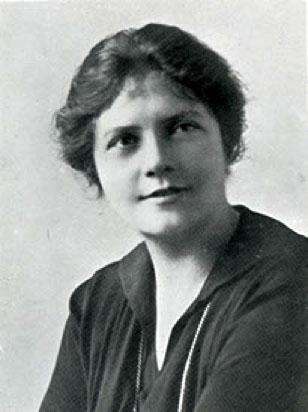 In 1921, taking her cue from the Chartists, Margaret Mackworth (now Lady Rhondda) launched the Six Points Group demanding equal rights for women within the workplace, and for mothers and children. She was never allowed to sit in the House of Lords, where no women were admitted until 1958 (Life Peerage Act), one month after Margaret's death.
The Anti-Suffrage Movement
'What lady would not defend the dignity of her sex and show her disapproval of the suffragette party who thus brought discredit on womanhood?' thundered Georgiana Rolls, Baroness Llangattock of The Hendre (near Monmouth), president of the Newport branch of the Women's National Anti-Suffrage League.
This League was active for more than five years, from 1909 to 1914, holding meetings and social gatherings, organising petitions, canvassing the public and lobbying parliamentary candidates.
Amidst their ranks was Miss Margaret Prothero of Malpas Court – the great granddaughter of Thomas Prothero, arch-enemy of John Frost and the Chartists, three generations earlier.