Friars Walk opens in November with Chartist art work by Sebastien Boyeson
​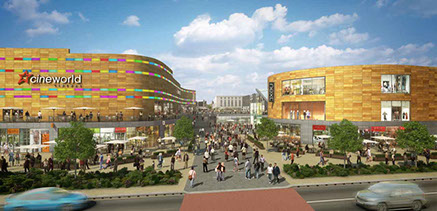 The 2015 Chartist Convention coincides with completion of the £90m Friar's Walk shopping centre. Christmas shopping begins there on the following Thursday, 12th November. The development company, Queensberry, has commissioned south Wales based artist, Sebastien Boyesen to create two designs. His striking Celtic motif frieze, incorporating words written by the Welsh poet, Gillian Clarke, will be seen by passers-by in Kingsway. Visitors can read the six points of the People's Charter, engraved in the public steps linking what remains of the original John Frost Square with the new Usk Plaza.
Boyesen was delighted when invited to design the Chartist artwork frieze. He said he was particularly honoured to be able to include Gillian Clarke's beautiful words, such "a powerful and fitting commemorative tribute to the Chartist movement." He hopes this will help to ensure Newport is never forgotten as part of this key moment in history.