A Message from David Daniel

We've had the privilege of working at the Westgate Hotel for just over a year. After the owner gave us permission we began the clean up process and worked alongside amazing volunteers from "Our Chartist Heritage" to transform the building. The Westgate Hotel, had been largely abandoned for 15 years. From a dark, dirty and neglected ex-hotel it changed into a bright, vibrant events venue in the city centre with so much potential. We love this building; the history it contains, what it stands for and what it could be. We're dedicated to our mission to revitalise it and open it up to the public again, permanently!
"We Love This Building"
​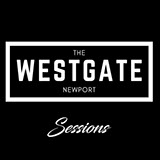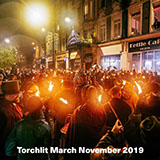 Our convictions are based on more than just optimism. With our partners Newport Rising and others, we've tested a variety of cultural, heritage and entertainment events and attracted over 2500 visitors to the venue in just two weeks for a graphic novel launch in June 2019. This was followed by a vibrant festival in November, multiple music and film events and the hugely successful New Years Eve celebration that raised thousands for charity and brought hundreds of visitors to the city centre.
​
Cllr Jane Mudd, Leader of Newport City Council at the Westgate opening in 2019
Activities continued through to the Covid lockdown in March 2020. Public interest was not deterred by the still present coronavirus and once restrictions were relaxed we held a highly successful art exhibition attracting over 600 visitors of all ages in two weeks of August this year.
​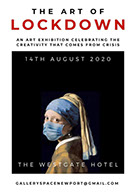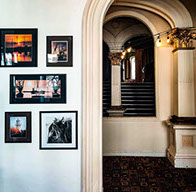 Our Chartist Heritage has done so much to lay the foundations. We are determined to continue their efforts and guarantee a permanent position for them to continue to do their great work of telling the Chartist story at the Westgate and make the story relevant for today's audience.
We've chosen "Crowdfunding" so that we can deliver the project sooner and to a higher standard. This will enable us to achieve much more - on top of the money and time we will be investing ourselves.
There's lots of work to be done at the Westgate but every penny raised will go back into the building. We're not asking for a handout though, if you back us you get rewarded not just with the great perks but you'll get the satisfaction of making a big difference to Newport's City Centre at a time when the city needs us the most.
"THE place to be in Newport"
Every time we open the Westgate, visitors tell us how they remember it. When it was THE place to be in Newport. So many people have had their weddings at the venue, remember dancing in the ballroom and much more.
Younger generations only know the Westgate as being closed and boarded up.
Let's work together to change that, to open the building up for everyone and protect it for the future.
The campaign can be found at
igg.me/at/thewestgate
​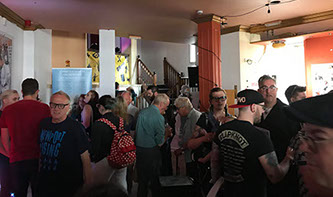 ​