A lecture by Dave Steele at the 2021 Chartist Convention, Newport Cathedral
1848 was the 'Year of Revolution' across Europe with monarchies falling like dominoes. In Britain, the Chartist movement underwent a resurgence with a planned mass meeting on Kennington Common.

This was met with an overwhelming show of military force resulting in the apparent subjugation of the reform movement. Using home office archives and a detailed analysis of the famous daguerreotype of the meeting, Dave explores the build-up and events of April 10th 1848 and argues this event should not be denigrated as a failure.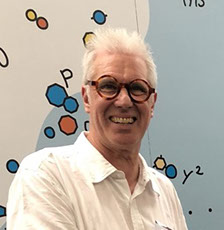 Dave Steele is no stranger to protest, having been excluded from school aged 18 for campaigning against the military cadet force. He has campaigned against the Iraq War, GM crops, and nuclear weapons which fuelled his interest in crowds.
Dave researches the dynamics of 19th Century Radical Crowds for his PhD at Warwick University. Early findings indicate smaller attendance than reported. This led him to question how political groups often punched above their weight.
Watch Dave's Video of his talk at the Convention https://www.youtube.com/watch?v=nJFcd2lB-Iw
Dave Steele
PhD Candidate, University of Warwick
The projection of power of English Reform Crowds 1816 - 1848
For more information go to Dave's research profile: http://warwick.ac.uk/davesteele