​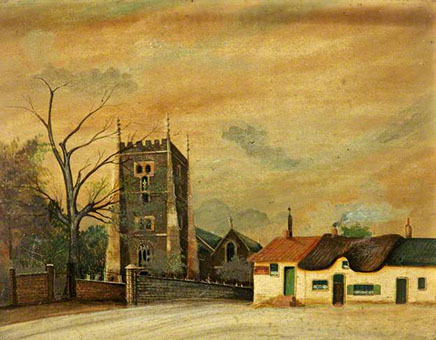 1. Editorial: Launching Six Points - Convention 2021
2. Legality and Injustice in the Age of the Chartists Dr Joan Allen, Keynote Speaker at 2021 Convention Lecture draws upon a wide ranging lifetime of research interests that coalesce around nineteenth-century British radicalism, Chartism, Irish nationalism and the popular press.
3. Book Review: The Chartist Rambler by David Osmond the first publication from SixPoints, tells the story of William Edwards (1796-1849), a much maligned and half-forgotten figure from the days of the Chartist Rising.
4. Zephaniah and Joan Williams A Son and Daughter of Argoed?
LES JAMES outlines for CHARTISM eMAG how hitherto unknown biographical details of Zephaniah Williams and his family in south Wales have emerged during the past two decades.
5. Fake News? One Evening in Blaina! An eye-witness account of a Chartist Meeting in Blaina in 1839. Notes and transcription by David Osmond
6. 'King Crispin' and the Brynmawr Chartists Eifion Lloyd Davies looks at the role that David Lewis, originally from West Wales, played in the Chartist story of Brynmawr.
7. The Great Chartist Meeting of April 1848.Triumph or Failure?
In Britain, the Chartist movement underwent a resurgence with a planned mass meeting on Kennington Common. Here, Dave Steele outlines the theme of his 2021 Convention lecture at Newport Cathedral.
8. Bristol Rovers V Newport County. Rival fans meet at Horfield Church to pay respects at John Frost's grave. Football fans, politicians and historians celebrate the long friendship between the two cities at the side of John Frost's Grave.
9. Betty Campbell MBE. The First Monumental Welsh Woman
Julie Nicholas provides the Betty Campbell sequel to her blog about Statue for Lady Rhondda; both women are part of the Monumental Welsh Women campaign.
EDITORIAL TEAM
Editor: Les James
Web Editor: David Mayer
Assistant Editors: Peter Strong, David Osmond
Research & Features: Ray Stroud
Family History: Sarah Richards
Academic Consultant: Dr. Joan Allen
Correspondence: les.james22@gmail.com