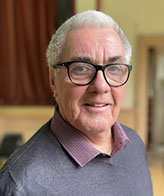 Historians haven't always done justice to the major economic, social, cultural, political and religious links between Bristol and Newport. This is also often true of historians of Chartism.
The Newport Rising of 1839 was the most violent outbreak in the Chartist agitation of the 1830s and 1840s and, as such, has been studied in great detail by historians. Bristol, where Chartism was much weaker, has received less attention.
Either way, there has been a tendency to treat the two in isolation. John Frost, the Newport Chartist leader, in particular, was not just a locally significant figure. He was a national leader of the movement, had many connections in Bristol and was well known to Bristol Chartists.
Similarly, Bristol Chartists often travelled to south Wales and gave support to Frost after the failure of the Rising. It is no coincidence that his family moved to Bristol after the Rising, followed by Frost himself after his return from transportation.
This booklet explores the connections between Chartism in Bristol and south Wales.
The Bristol Connection 2022, Rebels for Social Justice
On Saturday 22 October 2022, Pete gave a lecture about the Bristol Connection at Horfield Church Hall opposite the graveyard where John Frost is buried. The event was organised by Horfield Church to launch an ambitious development programme for the hall and surrounding land and it was the the first opportunity to se Pete's newly printed book. Father David McGladdery welcomed us to the conference. Church Warden, Caroline Plaice explained how their planned project "The Holy Trinity Welcome Project" draws on chartist themes and especially the social outreach work carried out by Frost in the area. They hope to rename the Hall after John Frost and also to commission a mural or other artwork based on Chartist themes.
Richard Frame was the next speaker and he told the largely Bristol audience about how he tracked down John Frost's grave. (see also the newspaper cutting about his funeral in 1877)
Pete then introduced the book and spoke about the strong relationships between radicals in the mid 19th century and how they have continued to today.
Book Launch at the Westgate Hotel 9 November at 7pm
Other Bristol Links
Bristol Rovers V Newport County. Rival fans meet at Horfield Church to pay respects at John Frost's grave.
Richard Frame The Frost House Bristol