The Lament of George Shell
A Chartist Story

by Daniel Llewelyn-Williams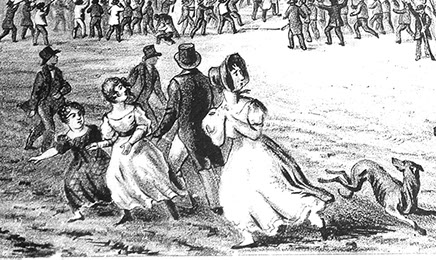 INVITATION for 23rd November 7.30 pm at Riverfront Theatre, Newport to a rehearsed reading of Draft 2 of  The Lament of George Shell - A Chartist's Story
Co-written by Tim Baker
Produced by Flying Bridge Theatre Limited
Co - Produced by The Riverfront Theatre Newport
 "The Lament of George Shell" saw first light in a rehearsed reading of an early draft in March 2016 at the Riverfront Theatre. Very positive responses were received, and an Arts Council of Wales Development grant followed. We'd like to share with you the next stage in the script development. Our intention is to tour the final product with a nine strong cast, with music and songs, in 2018.
"The Lament of George Shell - A Chartist's Story" promises to be a powerful piece of theatre for today's Wales, and also serves as a reminder of Wales' place in the history of emancipation, democracy and global human rights.
In 1839 Newport witnessed the last large scale rebellion against authority in mainland Great Britain, and one of the largest civil massacres, in opposition to a vision of equality which, by now, with tragic irony, is embedded in our sense of democracy.
In the confrontation 22 Chartists were shot dead by, the 45th Regiment of Foot, including George Shell, the youngest to die in the massacre.
"As he lies bleeding in the narrow band of no-man's-land between the army and the rioters, nobody is permitted to give him aid and slowly, publicly, shamefully, he dies of his wounds" His crime? He marched for freedom. One of a long line of protesters that has dared tread the path of change.
From the Equal Franchise movements of the early 20th Century to the long Road that Mandela walked, libertarians continue to protest to this day, be it passively or physically.
In this play, we explore the light and the dark sides of an ideal.
George's story, and that of his comrades, must not be forgotten. "The Lament of George Shell" is a fictional stage-play based on the building blocks of historical truth.
It is uncompromising, brutal and powerful theatre.
We'd like to know if you agree with us, and feel that the show should be seen throughout Wales, and be a landmark production for Wales in 2018.
Please join us at


The Riverfront Theatre Newport, Kingsway, Newport, NP20 1HG on 23rd November 2016 7.30
info@flyingbridgetheatre.co.uk