Talking about Chartism with Katrina Navickas
Ray Stroud met Dr. Katrina Navickas, a senior lecturer at Herts. University just after she had spoken at this year's Chartist Convention. He wanted to know more about her work…..
​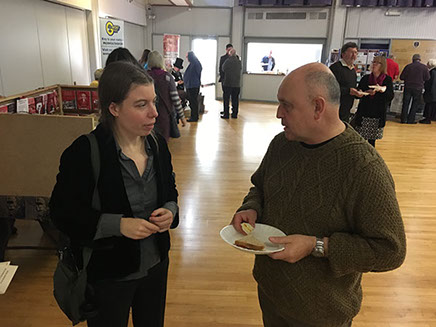 It was lunchtime, and the hall of John Frost School was resounding with admiration for the late morning speaker She had delivered a fascinating insight into 'The Spaces of Chartism'.
I met Katrina Navickas for the first time at this year's Chartist Convention and during the lunch break I wanted to find out more about her fascinating work.
It is always a privilege to talk about Chartism with academics, with those people who hold within themselves a treasure trove of historical knowledge. Talking to Katrina reminded me of discussions with my old teacher of Chartism, Dr David J. V. Jones - and also of those with Ivor Wilks when he visited Newport for our 150th celebrations in 1989.
Background
Originally from Rochdale in Lancashire, Katrina read Modern History at St. John's College, Oxford. She has taught at the universities of Oxford, Bath Spa and Edinburgh and is currently a Reader in History at the University of Hertfordshire. She is also a long-standing committee member of the Social History Society.
​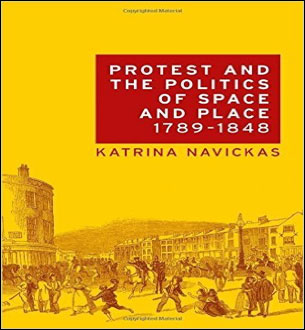 Research and publications


It is quickly evident when talking to Katrina where her interests lie. What is immediately striking is her passion for radical history - for the Luddites, Captain Swing, political prisoners and, in particular, how protest became woven into the landscape of early nineteenth-century Britain. It is also clear that Peterloo and its legacy is in her blood; her Lancastrian accent reveals her origins, her academic research is a natural extension of her pride in being a woman of 'the North'. The focus of her work is an examination of popular politics in the late eighteenth and early nineteenth centuries. Her vision of history is viewed through the prism of the spaces and places of protest in northern England, and led her to write her first book, Loyalism and Radicalism in Lancashire, 1798-1815 (OUP, 2009). (Navickas on Amazon)
Her most recent publication is Protest and the Politics of Space and Place, 1789-1848 (Manchester University Press, 2015). It examines how movements for democracy and workers' rights fought with local and national government over the right to protest in public spaces.
This is a provocative narrative of the closing down of public space and dispossession from place, offering historical parallels for contemporary debates about protests in public space and democracy and anti-globalisation movements. It shows how the 'Peterloo Massacre' of 1819 marked a turning point, with radicals, trade unionists and the Chartists fighting back by challenging their exclusion from public spaces and the creation of their own sites and buildings. It is history as written by a twenty-first century historian. In her presentation to the Convention, Katrina demonstrated her desire to further develop her skills in digital history – by experimenting with mapping using GIS, (Geographical Informations System) and in applying the theories and methods of cultural geography and space syntax to historical evidence. As you might expect, therefore, this book has an accompanying website of maps, data and more information:
see protest the history website
Digital mapping
In 2015 Dr Navickas was one of the two winners of the British Library Labs competition, for her digital history project, 'Political Meetings Mapper', which text-mined and mapped reports in 1840s newspapers, and in the Northern Star in particular. (see British Library awards)Political Meetings Mapper aims to demonstrate the relevance and legacy of the history of democracy for today's society. As a result, regions, towns, and even streets, will find a longer sense of their political heritage, encouraging a continued engagement with politics amongst local communities.
​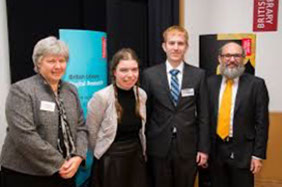 The future?
Katrina now intends to extend her research into the history of new towns: modernism and twentieth century architecture and urban planning has become a growing side-interest alongside her main research into nineteenth-century urban forms and popular protest.
Katrina is currently undertaking research on the history of post-war Croydon. She has also worked with Stevenage Irish Network and will be working with community groups in Milton Keynes.
A more detailed report of 'The Spaces of Chartism' by Dr Katrina Navickas will appear in a future edition of the Chartist e-magazine.